ISWL Club Callsign Allocations in 2014 & 2015
ISWL Club Callsigns "G*4BJC" and "M*1SWL"
ISWL Members in the UK who hold a FULL license are welcome,
to operate either of the club callsigns for a month at a time.
A letter of authority will be issued detailing the dates
and
ALL callsigns
allocated for your use, prior to commencement of operations.
If you are planning to operate from other UK areas during your month,
Please ensure that you notify John
at the time of application,
so that ALL appropriate callsigns are authorised for your use.
All allocations listed below are provisional
until the Operator is issued with the letter of authority. This allows members who wish to use a callsign for the first time,
to take priority over members who have used that callsign previously. So even if a callsign is provisionally booked by a "Regular user",
contact John if you would like that callsign for the first time.

All Incoming QSL Cards should be sent to the QSL Manager
and NOT via the operator's Home Callsign
All outgoing QSL Cards are sent out by the QSL Manager
and
NOT by the operating Station

Please contact the QSL Manager if you still require
a QSL Card for any ISWL Callsign previously used


For Club Callsign Allocations and Net Reports etc.
please email:-
John Fitzgerald G-11570 / G8XTJ at: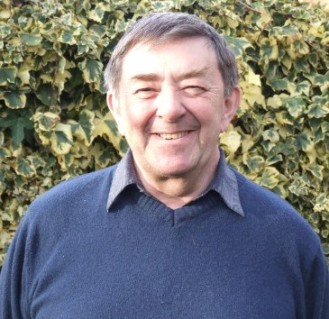 VP John - G8XTJ

OR in case of difficulty
contact Pete the Vice President at:


Callsigns in use during October 2014
| 2014 | CALLSIGN | AUTHORISED CALLS | OPERATOR | /A WAB Square |
| --- | --- | --- | --- | --- |
| OCTOBER | G*4BJC /A | GX4BJC /A and GX4BJC /P | George - G1IPU | TM11 |
| " " | M*1SWL /A | MX1SWL /A and MX1SWL /P | Herbie - G6XOU | TM22 |
Additionally

- G4BJC /A & M1SWL /A - or Regional Variations
May sometimes be heard / worked during official ISWL Nets.

Provisional 2014 Call-sign Allocations / Operators

Please Contact John

NOW to Provisionally Reserve Your Callsign and Month
| 2014 | CALLSIGN | AUTHORISED CALLS | OPERATOR | /A WAB Square |
| --- | --- | --- | --- | --- |

e-QSL's are welcomed by the ISWL
( Via eQSL.cc is our preferred method )


Click above to visit our eQSL page and check if any eQSL's
are waiting for your callsign or SWL number at "eQSL.cc "
We DO NOT Support "LOTW"


The ISWL QSL Manager for
ALL Club Callsigns is:-
or email to :-


Provisionally Book your 2015 Call-sign now

| 2015 | CALLSIGN | AUTHORISED CALLS | OPERATOR | /A WAB Square |
| --- | --- | --- | --- | --- |
| JANUARY | G*4BJC /A | Available contact John G8XTJ | - | - |
| " " | M*1SWL /A | MX1SWL /A | Peter - G0NQZ | TQ50 |
| FEBRUARY | G*4BJC /A | Available contact John G8XTJ | - | - |
| " " | M*1SWL /A | MS1SWL /A | Brian - GM4XQJ | NS97 |
| MARCH | G*4BJC /A | Available contact John G8XTJ | - | - |
| " " | M*1SWL /A | Available contact John G8XTJ | - | - |
| APRIL | G*4BJC /A | Available contact John G8XTJ | - | - |
| " " | M*1SWL /A | Available contact John G8XTJ | - | - |
| MAY | G*4BJC /A | Available contact John G8XTJ | - | - |
| " " | M*1SWL /A | Available contact John G8XTJ | - | - |
| JUNE | G*4BJC /A | Available contact John G8XTJ | - | - |
| " " | M*1SWL /A | Available contact John G8XTJ | - | - |
| JULY | G*4BJC /A | Available contact John G8XTJ | - | - |
| " " | M*1SWL /A | Available contact John G8XTJ | - | - |
| AUGUST | G*4BJC /A | Available contact John G8XTJ | - | - |
| " " | M*1SWL /A | Available contact John G8XTJ | - | - |
| SEPTEMBER | G*4BJC /A | Available contact John G8XTJ | - | - |
| " " | M*1SWL /A | Available contact John G8XTJ | - | - |
| OCTOBER | G*4BJC /A | Available contact John G8XTJ | - | - |
| " " | M*1SWL /A | Available contact John G8XTJ | - | - |
| NOVEMBER | G*4BJC /A | Available contact John G8XTJ | - | - |
| " " | M*1SWL /A | Available contact John G8XTJ | - | - |
| DECEMBER | G*4BJC /A | Available contact John G8XTJ | - | - |
| " " | M*1SWL /A | Available contact John G8XTJ | - | - |