The Rally Manager is Peter the Hon. Secretary.


If any member can help with organising rally dates,
please contact Peter with details.

The Rally Manager is not expected to attend venues
throughout the year,

more a case of acting as a coordinator.

Any member who wishes to put on a stand at their local
rally can do so,

by contacting Peter the Secretary with
full details. Arrangements can then be made to obtain a
"Rally Pack" and the ISWL Banner for display on the stand.

Also, If you are a Rally organiser and would like to offer us a
free or Inexpensive small table at your Rally, please contact
Peter, so we can try and organise someone to man a table.

email or contact Peter at :-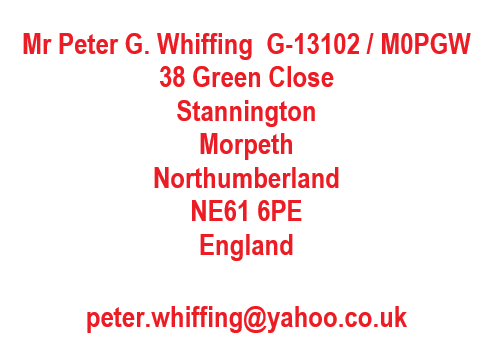 At events where the ISWL has a stand, Members meet up with
each other at 12 Noon, so that a group photo can be taken.
At events where the ISWL does not run a stand, Members try
to meet up with each other, at a pre-arranged time and location.

The traditional time is 12 Noon

If you are visiting a Rally which is not listed below PLEASE let Pete the VP know,
so that the event can be listed here. If you know of a good time and place to meet
other members, please include those details in your e-mail.
Please contact Pete with your event news and pictures at:


Rally & Special Events Season
The ISWL tries to run a stand at several venues each year.
However, this can only be done if members volunteer,
to help with the organisation and running of stands.

In 2023, we need venues in all parts of the UK
in order to spread the word about the League
and to meet up with as many members as possible.

If

YOU are able to run a small table at your local rally please let us know,
so that we can organise ISWL Items for you to display. ( No table too small !! ).

Also Check the Affiliated Clubs Page, for Their Special
Event News and Callsigns in use during 2023