Updated every 3 hours from the NOAA Website

ISWL Members - Event News

Your Event News Could Appear Here - Contact Pete The Webmaster

Members Special calls and holiday call variations can be displayed here
to assist other members who chase the Monitor award and WAB squares etc.



Room for your Info here.....


Watch this space.....

Your DX event news here.......


Click the Logo above to go to: http://qrzcq.com/

Unlike some other Ham call search providers,
QRZCQ.com welcomes "Registered SW Listeners"

Non Licensed ISWL Members are welcome to register by using
your ISWL number as the callsign, either with or without the " - "
in the number. Use your number as shown on your QSL Cards.

Ham and SWL Registration on QRZCQ.com only takes a couple of minutes,
.......So why not do It NOW.

The above site is not associated with QRZ.com

Crimea and DXCC
Upon request of the CEO, the ARRL Awards committee evaluated the situation at present in Crimea against the DXCC rules.
As the interpreter of the rules, the following is the Awards Committee's decision on how to "count" QSOs with stations
operating from Crimea.

Crimea is not a DXCC entity. Neither Russia nor Ukraine is a rare entity and the vast majority of confirmations used for
DXCC credit for either entity do not involve Crimea.

DXCC Rule 4 reads:
"4. Confirmation data for two-way communications must include the call signs of both stations, the entity name as shown in
the DXCC List, mode, date, time and band. Except as permitted in Rule 1, cross-mode contacts are not permitted for DXCC
credits. Confirmations not containing all required information may be rejected."

A QSL with a call sign issued by the administration of Ukraine and showing the entity name as Ukraine counts as Ukraine.

A QSL with a call sign issued by the administration of Russia and showing the entity name as Russia counts as Russia.

A QSL that satisfies neither condition does not count for either entity

73 es DX! Bill Moore NC1L
Awards Branch Manager
ARRL - The national association for Amateur Radio™
225 Main Street, Newington, CT 06111
Telephone: (860) 594 0234, Fax: (860) 594-0346
email: bmoore@arrl.org DXCC Web Site: www.arrl.org/dxcc
Blog: http://www.arrl.org/awards-blog Twitter: arrl_dxcc

Crimea and
CQ Contests
CQ policy on stations in Crimea using Russian-issued call signs in CQ contests
After considerable deliberation, CQ has determined that the best course of action regarding Crimea and CQ contests
is to follow the lead of the United Nations and the United States government, both of which continue to consider
Crimea to be part of Ukraine, until such time as the political situation there is resolved. Therefore,

Logs will not be accepted for any CQ Contest from stations in Crimea operating with Russian-issued call signs.
Contacts made by others with those stations will be removed from contestants' logs without penalty.
No contact or multiplier credits will be given.
We fully realize that our action may very well disenfranchise several Crimean contesters who use Russian prefixes
instead of Ukrainian prefixes. As regrettable as that may be, our action is consistent with international law,
as well as with our own Rules.
(Issued October 2014 - Still Valid)

Known Pirate activity

Some Stations get wrongly listed as "Pirate Stations". However, it may often be the case, that a callsign
has been incorrectly heard or logged.
As always, you never know, so "Work First Worry Later" (WFWL).
YI1IRQ
- is not an active callsign. Any use of this callsign
is a PIRATE. Any QSL sent to YI1IRQ will be returned unanswered
ZD9GI
- Johan ZS1A, reports: "ZD9GI went QRT on 15/9/11. There is a pirate operating now with that call.
Please note info on QRZ.com. Please do not send QSL card if after that date.
"There are NO Hams on Gough Island at this time. It will take a few years for one to go down again."
ZD9KN
- Johan ZS1A, reports: "ZD9KN has never been issued.
This is a pirate operation. Please do not send QSL cards or money."
TO4E
- On March 24 & 25 2012 a station appeared on the band signing TO4E,
and sending his QTH as "Europa Island, AF 009". ...This is a Pirate Station.
NO genuine activity has occurred since the dxpedition to Europa in 2003.
NO current activity has been authorized from this island.
The "TO" prefix block used in 2003 is no longer in use.
Access to Europa is forbidden, except under special authorisation.
Didier F5OGL, QSL manager for the 2003, EUROPA Dxpedition will NOT
answer any cards for this Pirate activity.
FK8IK
- Xavier EA3BHK, reports that a station signing FK8IK on
17m CW was active on March 9th, and was definitely a PIRATE station.
He contacted Mic, FK8IK, and he also states it was a PIRATE.


Several links are listed below to DX News outlets, that supply
FREE Top Quality DX News and Contest information,
for both the Amateur and Broadcast bands enthusiast.
Remember - There is NO NEED TO PAY for your DX-News


Home of ICPO:
http://www.qsl.net/va3rj/
DX Calendar - Contest Calendar - Lighthouse Activity & much more


kb8nw@hotmail.com?subject=subscribe
Southgate ARC produce an excellent daily email bulletin


DXCoffee
News, insights and everything about Amateur Radio

http://www.dxcoffee.com/
DX Coffee produce an excellent daily email bulletin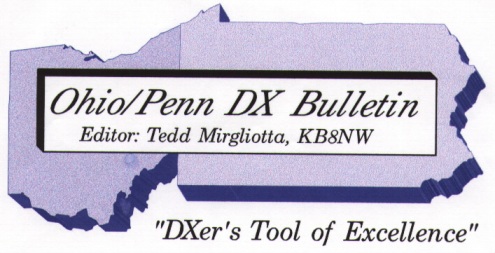 OPDX HOME PAGE
(provided by John, K8YSE)

"http://www.papays.com/opdx.html"

To Subscribe send an email to:
kb8nw@hotmail.com?subject=subscribe
subject: subscribe

Tedd at OPDX produces an excellent weekly email bulletin

DX-World

An "Aladdin's cave" of DX, IOTA and Expedition news,
with Dxpedition Movies plus a downloadable PDF DX bulletin

http://dx-world.net/

ARRL - W1AW Bulletins Archive (DX)
http://www.arrl.org/w1aw-bulletins-archive-dx
These Archives are a good source of previous DX information

CQ Six - 50 MHz DX News, by OZ6OM
http://www.qsl.net/oz6om/
An essential webpage for 6 Metre enthusiasts

425 DX News
http://www.425dxn.org/
A great source of Information Including a weekly newsletter

http://www.worldofradio.com/
A superb source for Broadcast Band Information + More

DXing.info

The reliable news source about International
Mediumwave and Shortwave Broadcasting

http://www.dxing.info/

WA7BNM Contest Calendar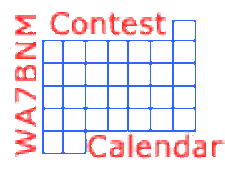 Superb pages for all major contest information


http://www.contestcalendar.com/

World Contests Calendar and

Related Information
Including a weekly update via email.

Bill - NG3K

Amateur Radio Contesting Resources and Information

http://www.ng3k.com/index.html


To get onto Bill's lists please send your contest station
and DXpedition information to: Bill@ng3k.com

A Great resource of DX stations who are participating in major contests

Current DXCC Country / Prefix lists
& 10 Band Checklists in various Formats

340 DXCC Countries
Lists updated May 2022

Feel free to use and distribute these lists as FREE lists

If you have any useful

FREE DX Links to add, please
send the information to Pete the webmaster NOW

or


All Graphics are used with thanks to their originator