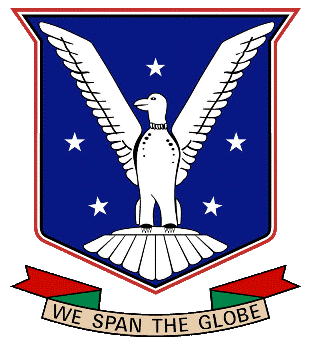 Current I.S.W.L. Council members
( From 1st December 2021 until 30th November 2024 )
(The Council term has been extended to 2024, due to several changes within council in 2023)
The ISWL Council Members are elected for a two year period.
All have equal voting rights and status and are currently
supported by Two Vice Presidents, who are actively involved
with all Council activities in an advisory and non voting capacity.
Vice President's are appointed for Life and will have previously given
great service to the League in several posts over many years.
All VP and Council posts are held by unpaid Volunteers, who pay their
own expenses, in order to keep membership costs as low as possible.
Most council members hold more than one post and all work hard
to maintain the traditions of the International Short Wave League.
Dick King G-14167 / M5DIK
Dick has been re-elected President for the next two years.
He is also our Contests and Awards Manager and for a
great many years has been the Editor of the
Broadcast Bands review, Contest's review, Those were
the days, plus other articles in the Monitor magazine.
Dick also assumed the role of ISWL QSL Manager
for the Club callsigns in August 2018 and
Honorary Treasurer from September 2022.
Pete Rayer G-13038 / ex MP4BIM
Pete has been a Life Vice President since 1st December 1999,
having been a Council member, Treasurer and President in the
past and he currently sponsors and maintains these Web pages.

Pete held the Bahrain Call-sign MP4BIM in 1970-71, and is currently
a very active Ham band SWL, with NO interest in transmitting.
( Pete has been a CW SWL since 1963 ).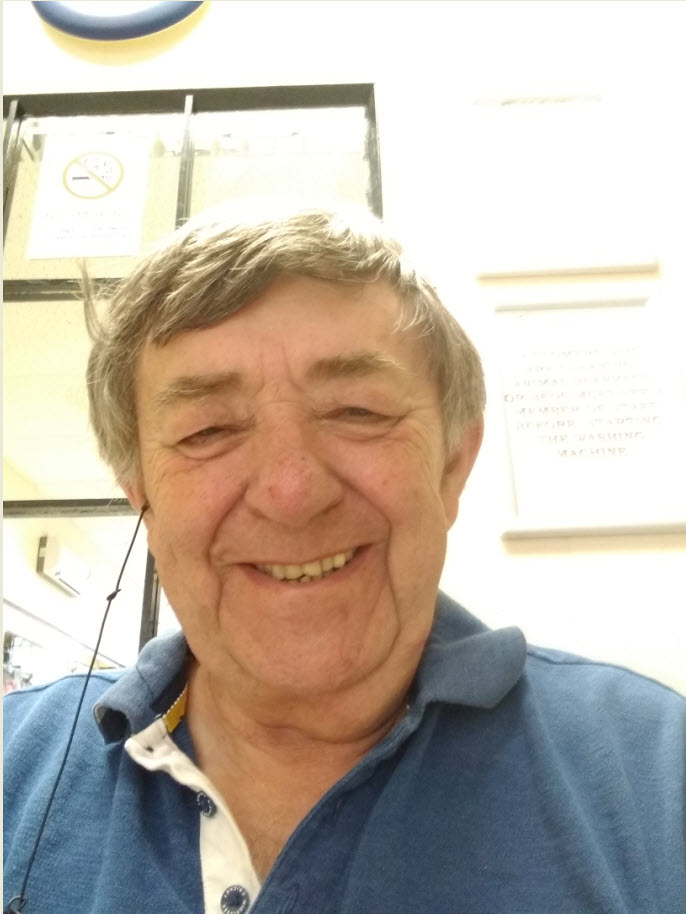 John Fitzgerald G-11570 / G8XTJ
John became a Life Vice President on 1st July 2012.
He has served on the ISWL Council for many years,
including an eight year term as our President.
For a great many years he has been the Editor
of the "Amateur Bands Review" and other articles
in the ISWL's Monitor magazine.
In addition, John currently handles the Club Call allocations
and edits the club call Corner in the Monitor magazine.
Peter Whiffing G-13102 / M0PGW / M1DPW
Peter is our current Honorary Secretary and Rally Manager.
He first joined the ISWL in 1970 and commenced transmitting in 2002.
Peter became Secretary in September 2020 and also assumed the
role of Rally manager in September 2022.
He is currently active on the bands.
Ron Satterthwaite G-16345 /
G6BMY
Ron is another long established League member
who joined the council in September 2022 as
the Membership Secretary. Ron also oversees our
GDPR compliance. Ron is currently doing a superb
job as Monitor's sub editor of the "Transmitting Topics"
and has done so for many years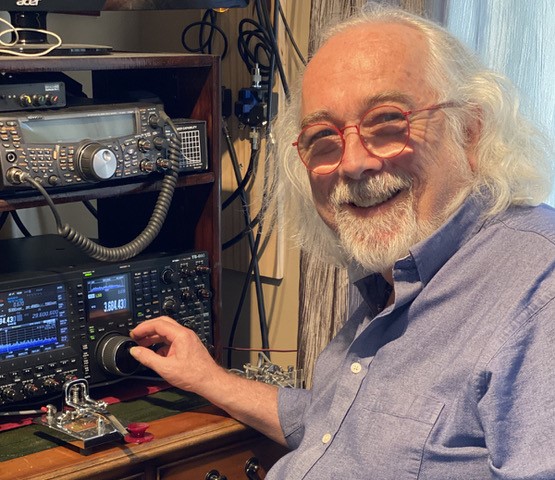 Lindsay Pennell G-21316 / G8PMA
Lindsay joined the Council in June 2023
as Editor of the Monitor magazine.
He joined the ISWL in 2021, although started
as an SWL in 1971 in Hong Kong and was first licensed
in 1978 in the UK. His active involvement in the ISWL
really started with contest entries in 2022.
Lindsay is active on the hf bands mainly in digimodes
as G8PMA and occasional special events as G3KME;
also operating portable on hf and vhf in POTA activations.
He is just getting started on the broadcast bands,
...late to the party but enthusiastic!
Arthur Kinson G-20358 / G0KOC
Arthur is an active council member and is the registered
keeper of the ISWL's call-signs: G4BJC and M1SWL.
Arthur is also very active on ISWL nets.
Herbie Yeldham G-20006 / G6XOU
Herbie has previously managed our very efficient
QSL bureau for all Club and special event Callsigns.
He has held other Council posts over the years,
including the Awards and Contest manager. Herbie
is also a very regular contributor to the Monitor magazine,
and is a regular operator of both club calls,
plus special event callsigns on behalf of the League.
Peter Lewis G-20322 / G4VFG / G6NSU
Peter is an active member of council and was
our Honorary Secretary for more than 10 years.
He is active on the bands and is well known
for his articles in the Monitor magazine.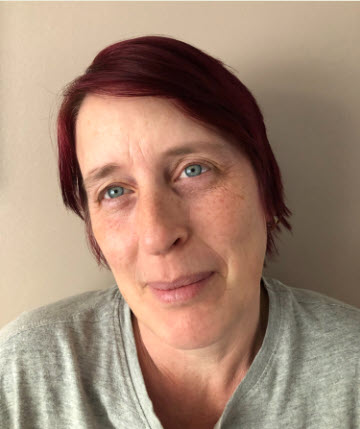 (Mrs) Caroline Champion G-21301 / 2E0SXH

Caroline joined the Council on 1st December 2019
and has been an amateur since 2017. She is currently
an intermediate licence holder and working towards
getting her full licence.
Caroline is active on VHF/UHF/HF, and really enjoys data
modes, contesting and operating special event stations.
Caroline also helps her local club with JOTA events
and invigilating on training days.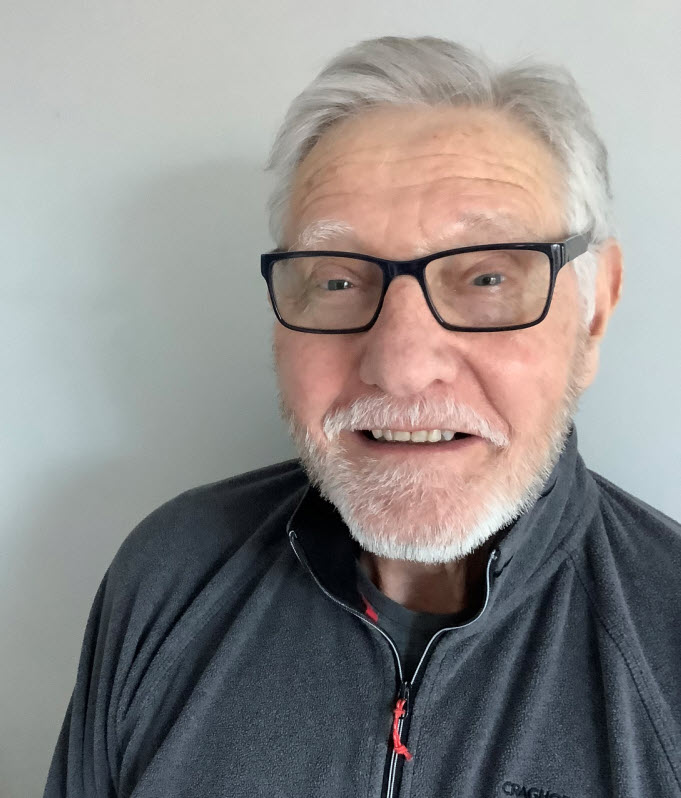 Eddie Wyman G-20994 / G0UDF
Eddie has been co-opted onto the Council from May 2023.
He was licensed in 1992 as G0UDF and became an ISWL
member in 1999. Eddie is a very active AM Broadcast bands
listener and a very regular contributor to the Monitor magazine's
Broadcast Bands column.
Current Monitor magazine sub editor's
and regular article contributors
As with any club magazine the Editor relies upon the members
to supply a steady flow of printable and interesting articles.
We have "Section Editors" who run a regular column every month,
plus members who submit articles on a regular basis. We also
rely on members who submit occasional topical items about
their radio experiences and current events.
Are you a member with an article for the Monitor magazine?.
If so?, Please send it to Dick King for the time being.